Hi there
It took me some time to gather both text and pics. Here we go...
My story starts in 1975: I got fed up by playing classic piano music so I bought my first (classical) guitar with nylon strings. Unfortunately this guitar died in our garden in 1976, due to an unexpected shower of rain.
Second guitar (1976): a Framus 12-string. Pretty poor instrument after all, considering the fact that barred chords from the 4th fret and higher on sounded badly, the action was way too heavy, neck warped seriously… Nevertheless I played on it for about 7 years. It was good enough for accompanying songs, and that was what mattered for me in those day.
In 1983 I joined a local New Orleans jazz band as keyboard player and my 12-string went off to the attic. I'm still playing in this band, but about 4 years ago I wanted to take up again playing guitar. I started looking around and finally decided I wanted an Adamas Melissa Etheridge 12 string.
Alas, in 2014 Ovation stopped production and suddenly I had to start looking for a nearly new/ second hands guitar. In the end my search led me to Eastbourne (UK) where I came in touch with a collector who was willing to sell his Adamas 1598 MEII.
So in August 2014 I went off to Britain (I live in Belgium) with my wife to spend a weekend in Sussex, visit the Seven Sisters and have a look at the guitar. The guitar was fabulous, but my wife preferred the sound of an Adamas W597 which was available as well. Ultimately I bought the Adamas W597, because it was cheaper anyway and in near mint condition.
But… the idea of having missed the Adamas 1598MEII kept on spooking in my mind. The guitar had little been played on and was in a very good state. Luckily the owner was willing to keep it for me till 2016 for a very fair price. In August 2016 I went back, with my son. We first enjoyed an airshow in Eastbourne and afterwards went for the guitar. You can't imagine how happy I was.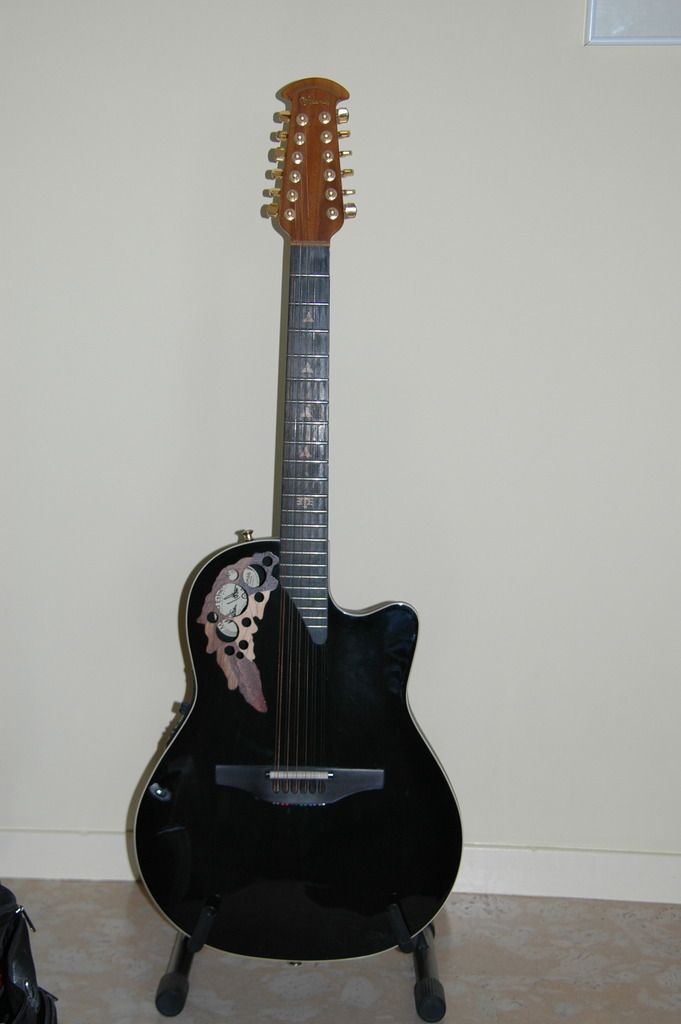 I have played since then both guitars pretty regularly at home. Nog gigs, no outdoor trips, always in a secure environment on a standard (my music room). And to be clear: I'm not a rough player.
However, during the Eastern holidays I was on a trip with my wife for one week. When we returned home I noticed a chip had come off from the first fret of the 12 string; it lay on the floor. I have no idea how this could have happened.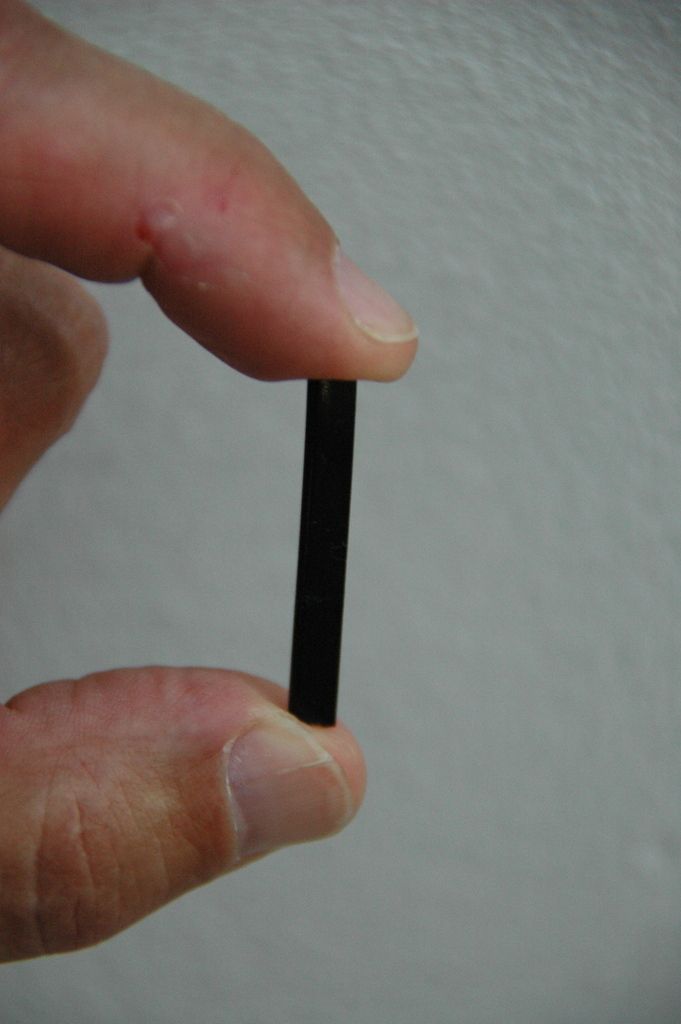 So I'm directing myself to you guys…
These are my questions as I have no clue how to repair this (I'm not a luthier):
- does anyone know a luthier in Belgium who is acquainted with Ovation guitars?
- if not: would a regular luthier who has no experience with Ovations be able to repair this? (as far as I can tell nothing else is loose or broke). And I'm only talking about the first fret of the neck, so we're talking about wood and not composites.
Your replies would very much be appreciated ! Thanks in advance!
Alurip