Here's a common problem we all have with the Ovation A/E pick-ups: String dents.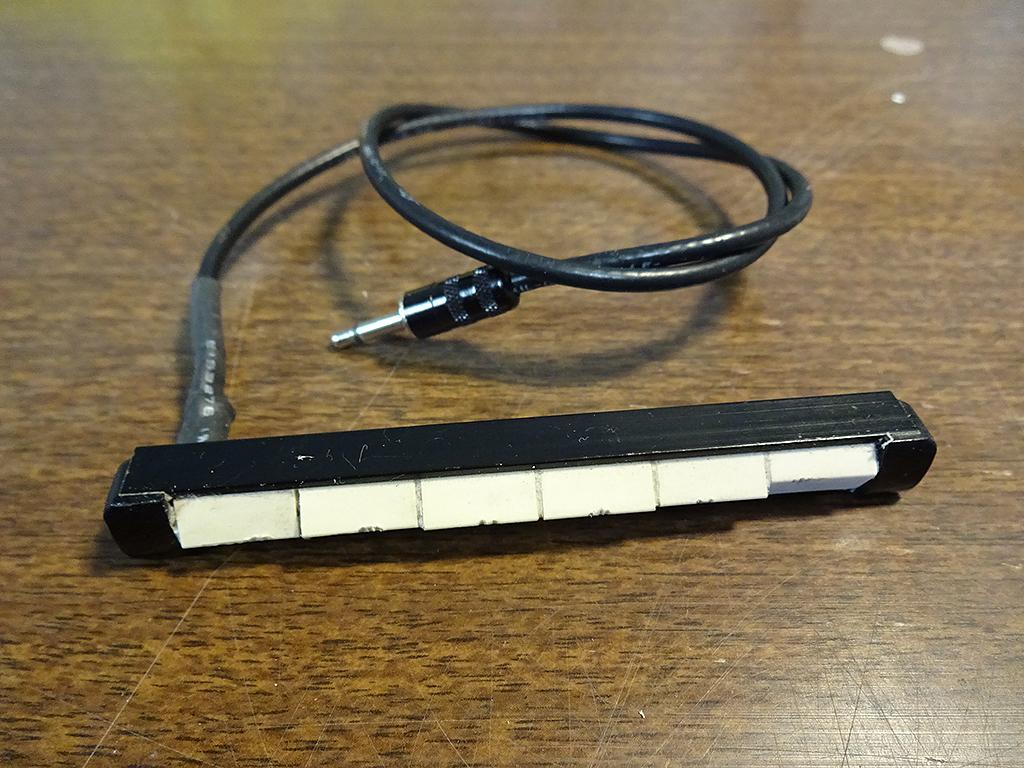 I've found that this is really easy to fix so the saddle portion of the pick-up is like brand-new again.

First, you'll need to contact John Budny at the MS to ask him to send you some of these. This is the plastic saddle portion of the saddle/pick-up.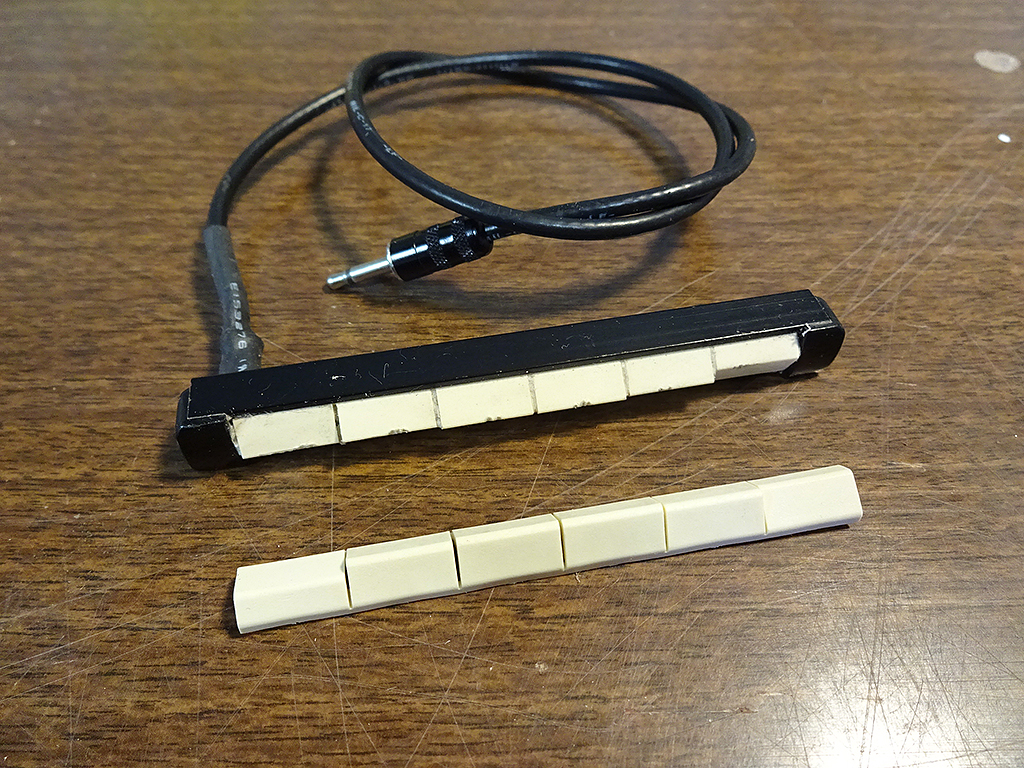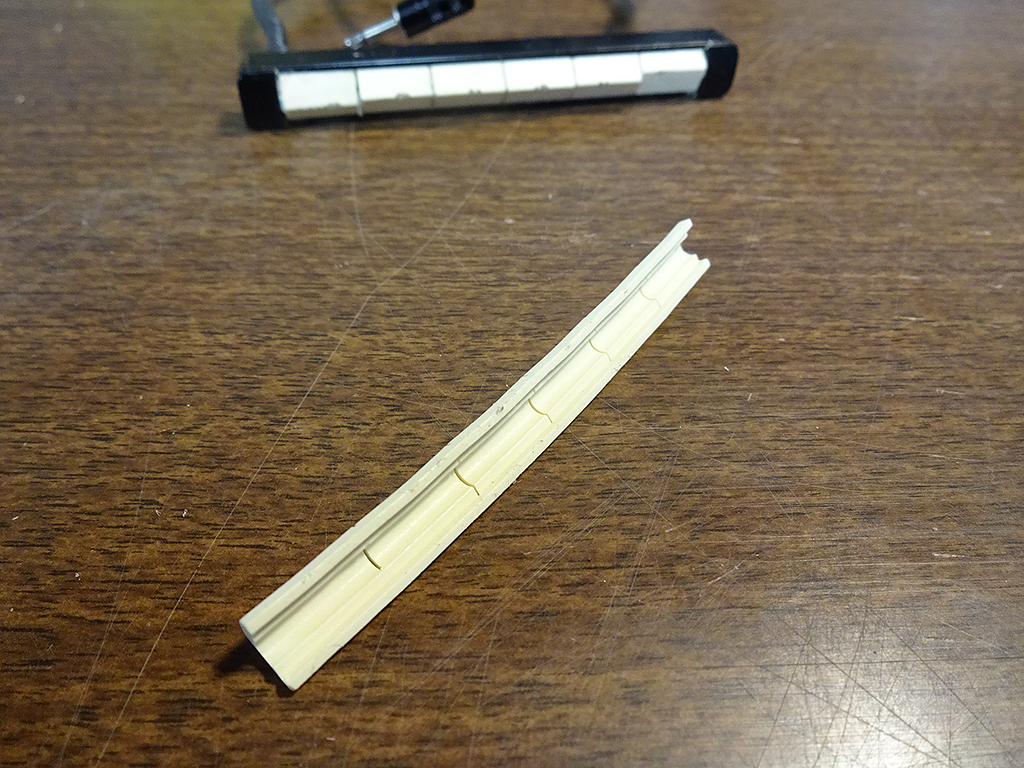 In this thread I'll show how I replace the old saddle with these new ones. It's really easy.

Step 1: Use an Xacto blade to gently pry the old saddle out of the pick-up.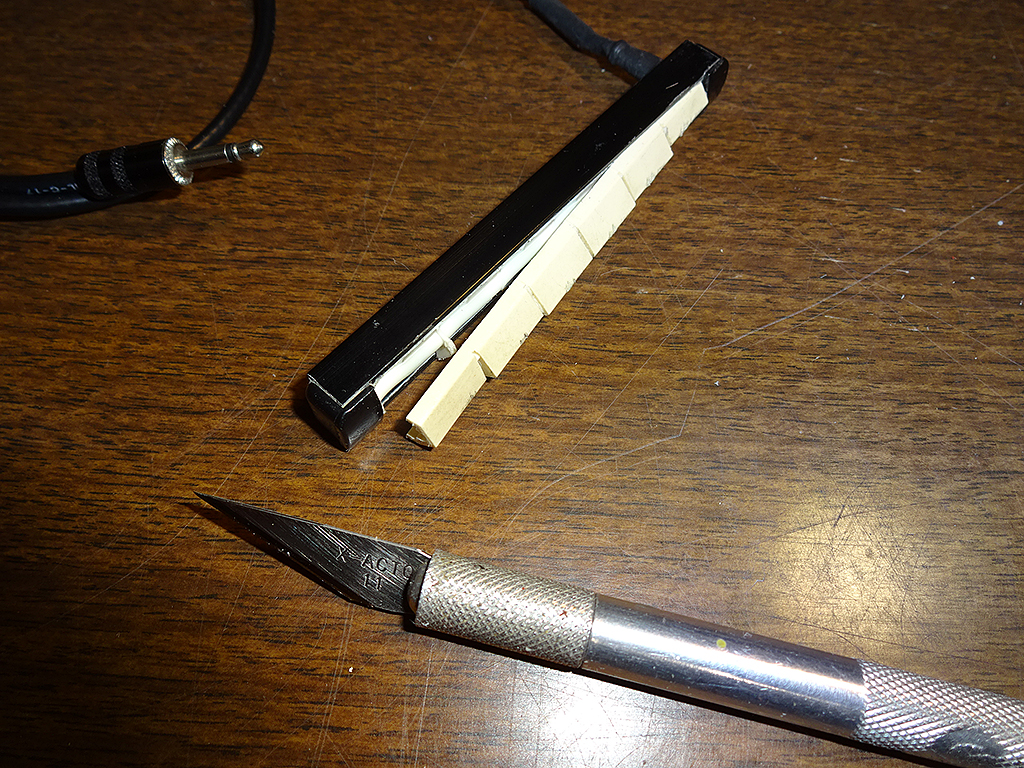 You want to start at one end and insert the edge of the blade into the space between the end of the saddle and the black plastic filler piece, then pry it out peeling the saddle away from the inside of the pick-up.

The saddle is glued to the pick-up with what looks like white silicone caulking which has just enough grip on the plastic saddle to keep it in place, but not so much that it takes a Herculean effort to separate the two.
In fact, the fit is so good that you could pry the old one out, pop a new one into place, then string it up and play it.

Once the saddle is out of the pick-up, this is what you'll see. The gold-ish pieces are the actual piezo crystals.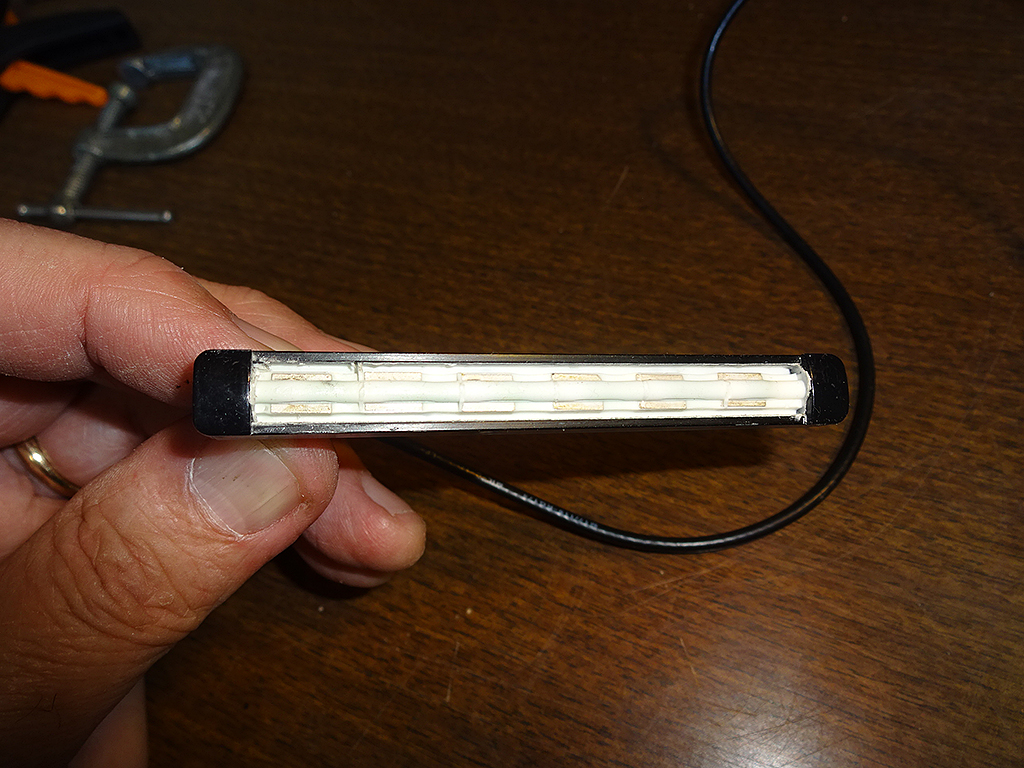 DO NOT ATTEMPT TO REMOVE ANY OF THE WHITE SILICONE.
The wires connecting the crystals are very delicate and you are almost guaranteed to pop a crystal off its mount as you peel the silicone off it. It's not necessary to remove any silicone as you'll soon see.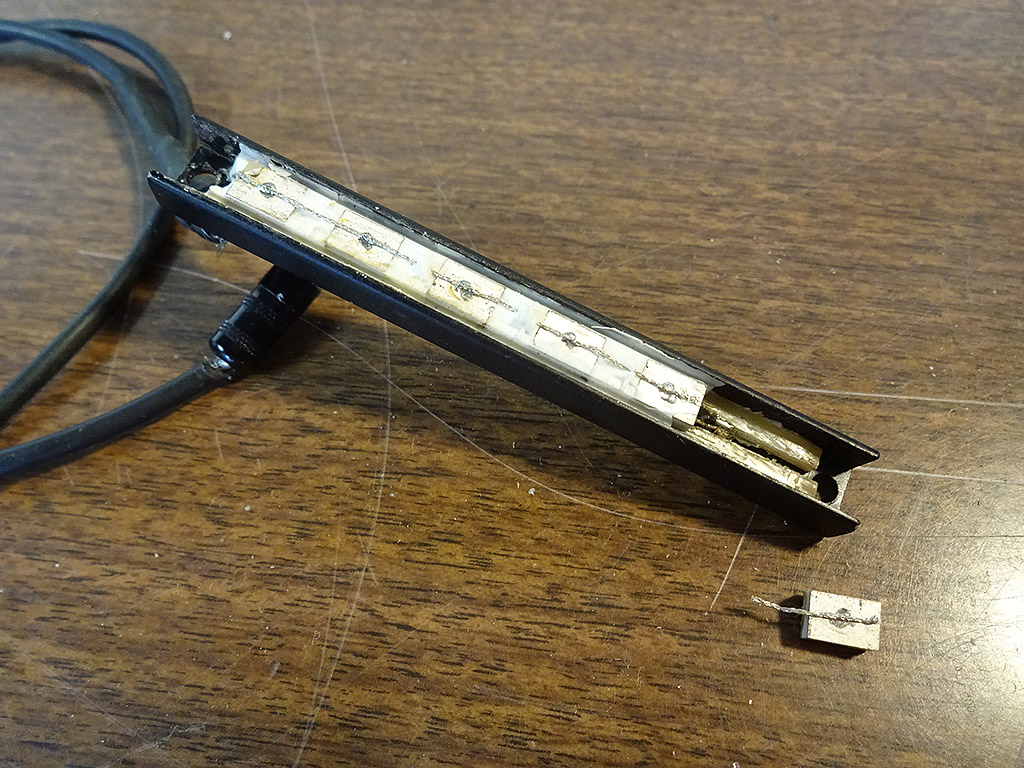 Spread some white silicone across the top of the old silicone. Make sure to get an even layer across the whole pick-up.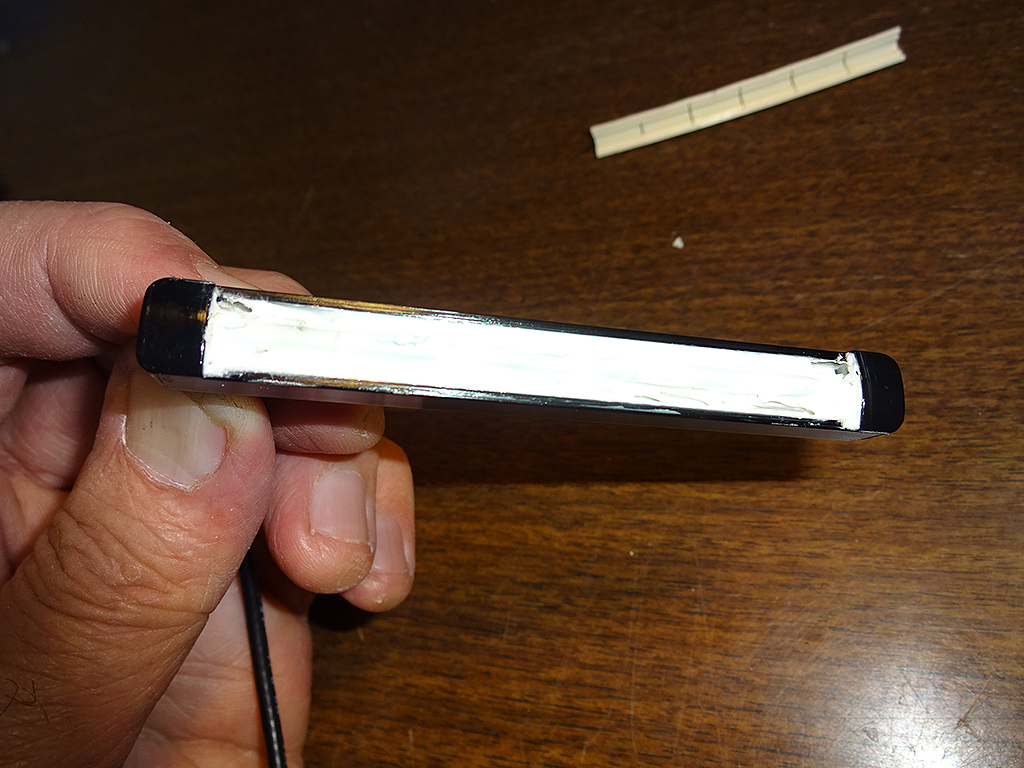 Push the new saddle down into the pick-up. Wipe up any excess that squeezes out, then lightly clamp the pick-up at both ends. All you're doing with the clamps is to keep the saddle firmly squeezed against the tops of the crystals, so you don't want to apply too much pressure. Now just leave it to sit overnight.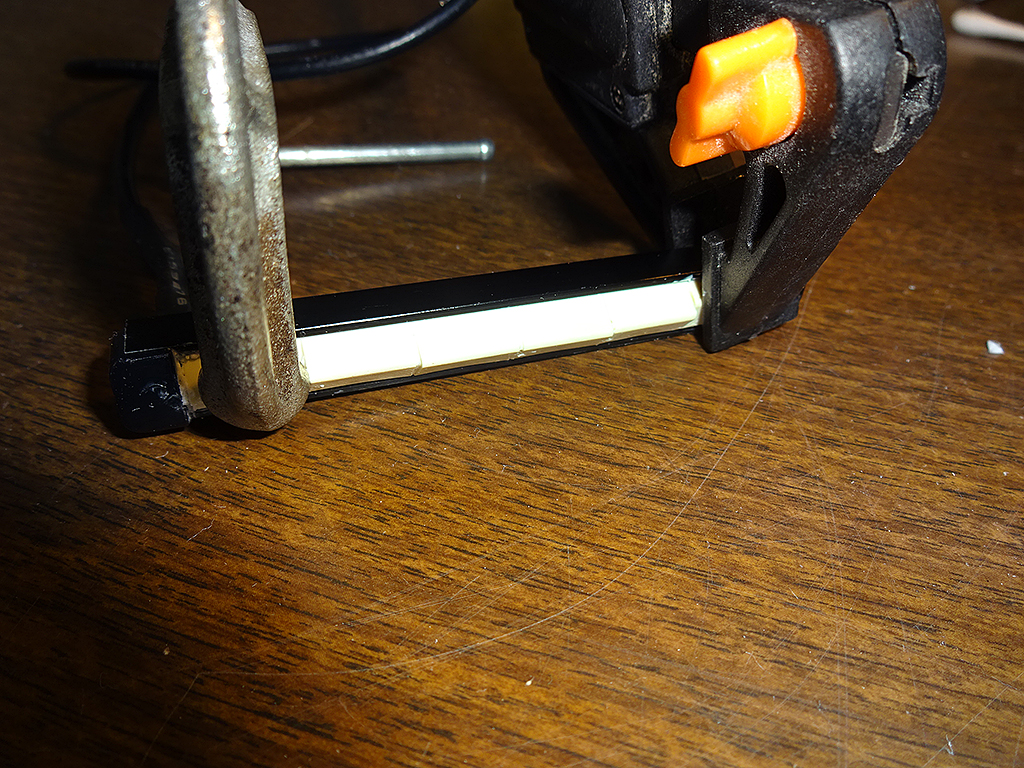 In order to make sure the bottom of the pick-up makes even contact with the floor of the slot in the bridge, I use some naptha to remove the mfr label.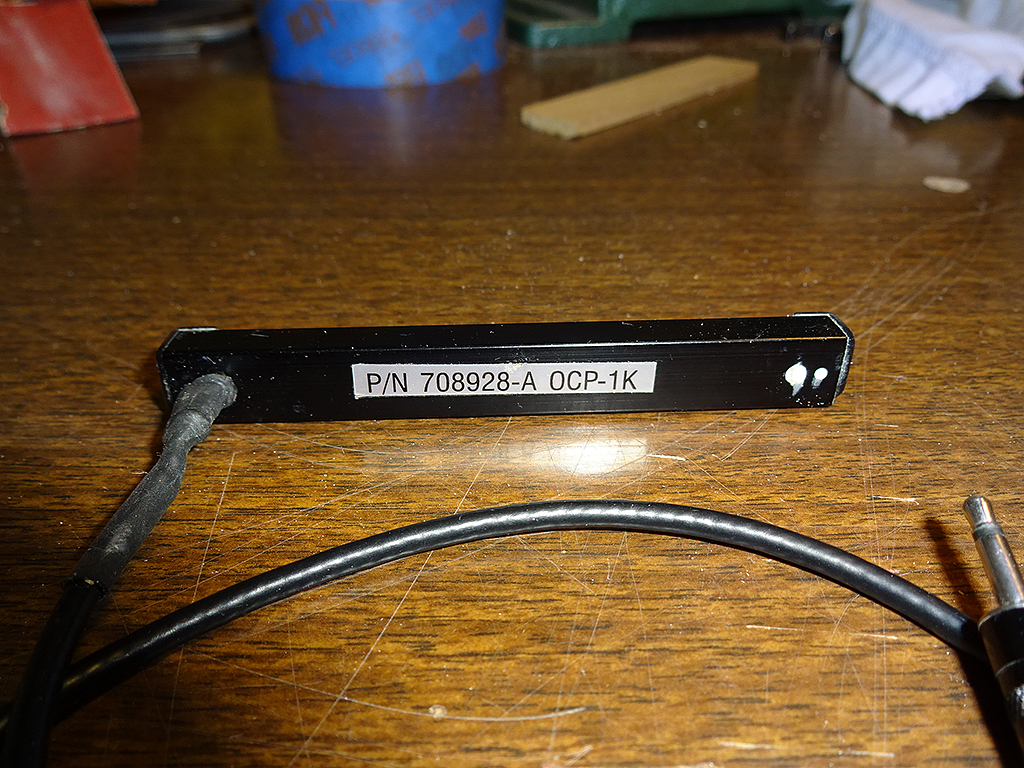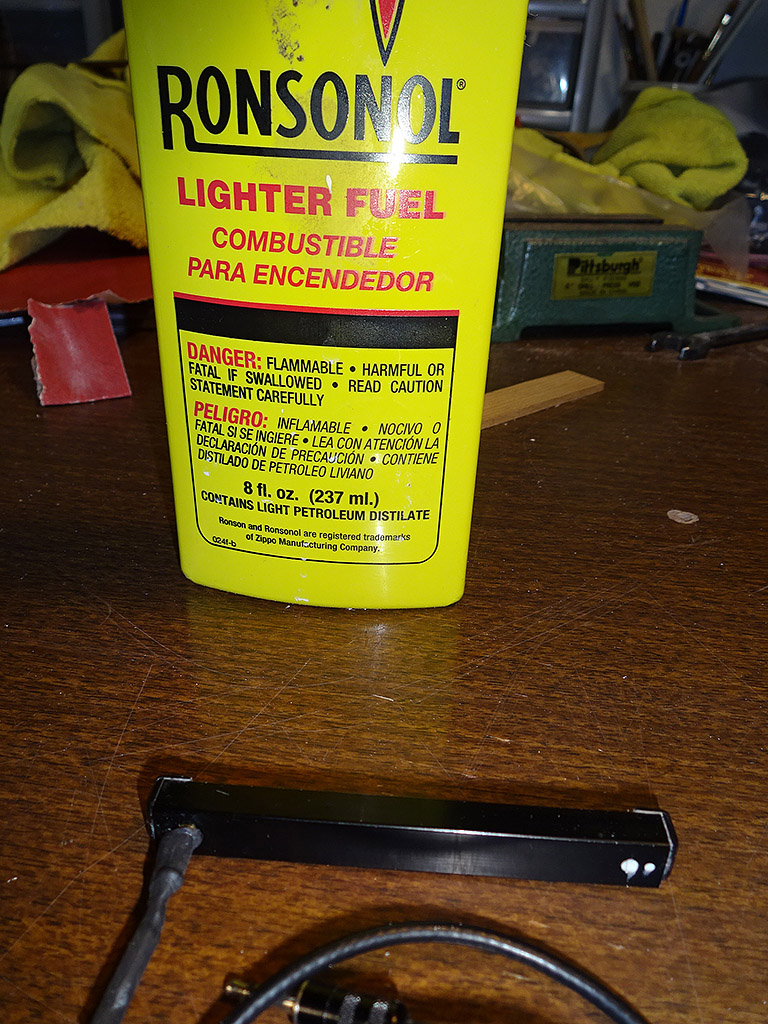 The pick-up is ready to be put back into service. I put rebuilt pick-ups on Daren's 1528 and Ken's 1612. By all accounts they're working just dandy.
Did I mention that the saddles come in white, and black?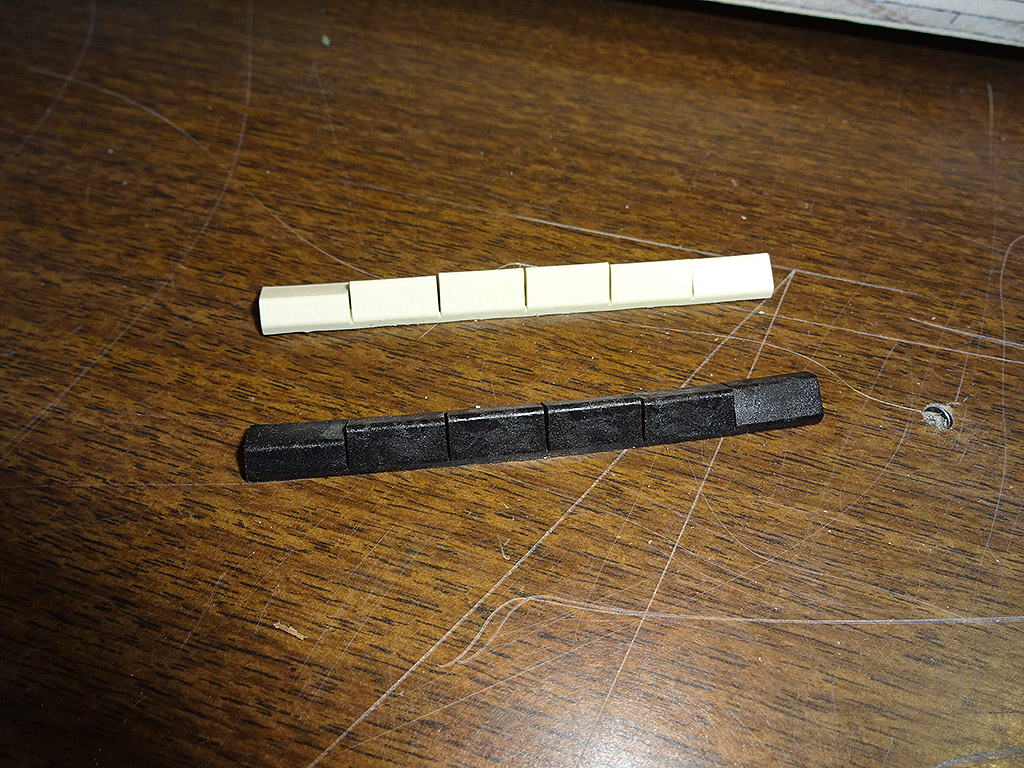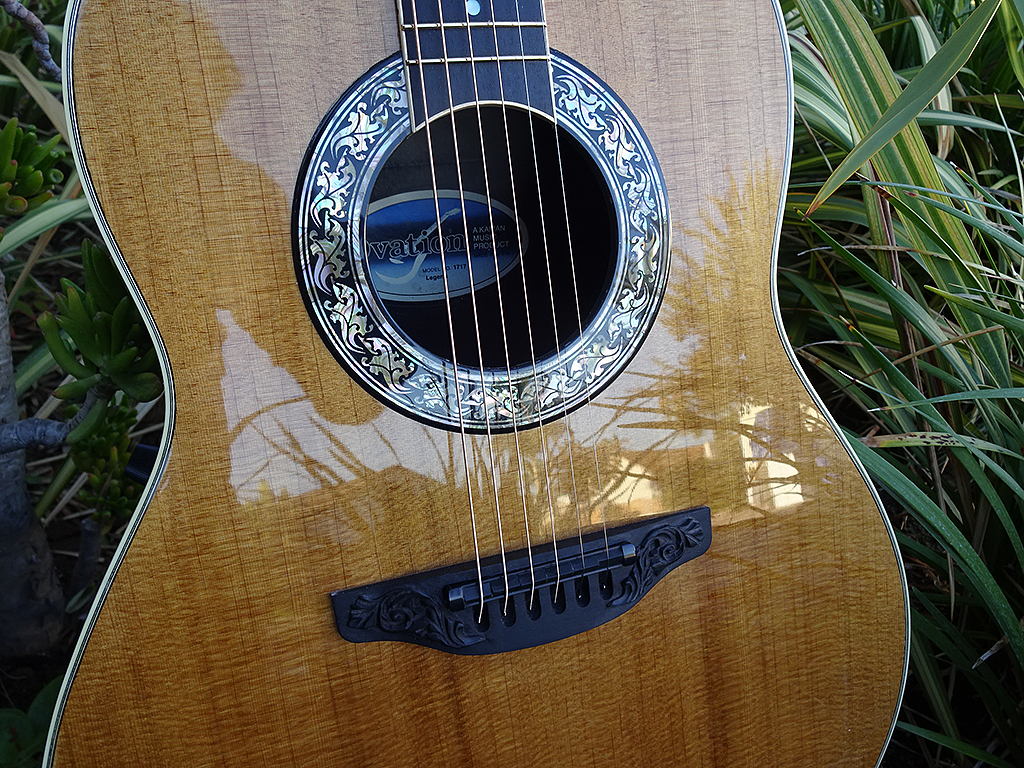 Edited by DanSavage 2017-08-11 8:30 PM