Joined:
May 2008
Posts: 1536

Location: Indiana
February will be 8 years for me.
Remember the good Bob.


Joined:
June 2006
Posts: 7307

Location: South of most, North of few
Bob, you are in my prayers. It was great talking with you tonight. Be strong my friend.

Joined:
August 2002
Posts: 8302

Location: California
My dad too fought the valiant fight ... he so wanted to be strong and beat the small cell carcinoma that ate him up. I spent the last five weeks with him at his home and then in hospital. He lived in the Netherlands and I think it was harder for the other family members back in California. I still remember clasping his hand and telling him it was OK if he had to go ... that I would make sure everyone, especially his wife, would be taken care of. I felt a great weight lift from him, and then he was gone. Yes it was hard. But I wouldn't trade the memory for anything.

Both you and your Father are two very lucky men. Peace be with you.


Joined:
January 2006
Posts: 1465

Location: Michigan
We all will grieve with you Bob .That is the nice thing here you have another 7000 friends that are standing by your side.My condolences.GWB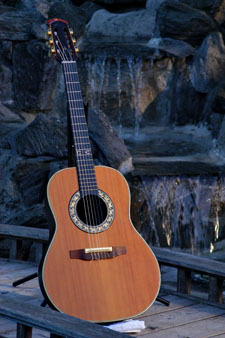 Joined:
May 2002
Posts: 1445

Location: Nova Scotia, Canada
Very sorry to hear of your loss, Bob.


Joined:
March 2008
Posts: 2683

Location: Hot Springs, S.D.
Bob, I am so sorry. You are in my prayers.I held my mom's hand while she passed, and I know it was harder on me than it was on her. She was so worried about her 17 year old dog that she couldn't let go. Well, the dog had died earlier that same day, and when I told her "I've got one hand, and Jesus has the other. Go with Him and He'll take you home to see Daddy. And Buttons will meet you there too." She smiled, and then she died. Now I've got to go dry my eyes.


Joined:
March 2005
Posts: 1421

Location: Orange County, California
Prayers and condolences Bob. I had a customer and friend for years who despite looking and feeling pretty good, found out he was dying of cancer. Saying goodbye sucks.


Joined:
February 2008
Posts: 158

Location: South Windsor Connecticut
Sorry to hear that Bob. Stay strong Bob, I will be praying for you and your family.

Jim


Joined:
September 2008
Posts: 42

Location: Crossville, TN
You and yours are in my prayers and thoughts Bob.
Joined:
December 2006
Posts: 6268

Location: Florida Central Gulf Coast
Bob,

My heart aches with your loss. It's so difficult to say 'good-bye for now'!

Peace and rich blessings to you and yours...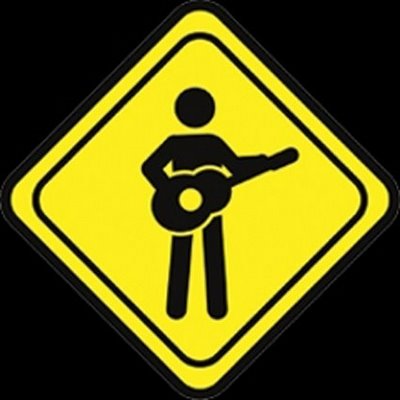 Joined:
November 2005
Posts: 4808

Location: Campbell River, British Columbia
Big hug. Wish we could ease your loss.


Joined:
October 2007
Posts: 283

Location: Portland, OR
It is never easy. Words don't help much except that they impart the message that everyone goes through it.

I think I saw this song posted here last year, but it is particularly appropriate, I think:

http://www.youtube.com/watch?v=8590o8A4iU8


Joined:
December 2004
Posts: 4394

Location: East Tennessee
Bob,

My prayers go out to you and the rest of your family.


Joined:
October 2007
Posts: 2711

Location: Vernon CT
Originally posted by fillhixx:
Big hug. Wish we could ease your loss.

Wow! Thank-you ALL for your love, condolences and sharing your personal stories of your loss of loved ones.

You ALL have helped ease the "pain" and loss of my Father's eventual passing.


Joined:
November 2002
Posts: 3479

Location: Pacific Northwest Inland Empire
There's not a day, I don't hear my dad in my head, philosophizing about something, or another. Pleasant musings, to be sure. Been 7 years already. Whew.


Joined:
July 2005
Posts: 3402

Location: GA USA
Yesterday was my dad's 81st birthday. Unfortunately, he only saw 75 of them. Thoughts and prayers to you, BT.


Joined:
September 2004
Posts: 1180

Location: Vermont USA
Praying for you and your family.
Paul

Joined:
July 2003
Posts: 3111

Location: Nashville TN.
Originally posted by BT717:
Sorry to bring something so personal "here" but I feel a bond with many of you even though we have never meet.
I had to go down to say my goodbyes to my Father. He has Prostrate cancer which went to his bones and 2 weeks ago to his Brain. I told him he could close his eyes and rest. That we will be ok and be there for each other. Very difficult to see a man with the pride he had in that condition. Hospice said could be hours or a day or two. Many of you have gone through this, some recently with a loved one. It's not easy for anyone of us, but with the support we all give each other in "bad" times, it help tremendously.

A special thank-you and shout out to Mike (Crimsonlake) for taking the time to figure out
a song for me, "Short trip home".We were going to play it on Christmas Day for my Dad along with Edelwiess and a few others of his faivorite Holiday songs, but, due to his Illness , never got the chance. I found out today from my sister that we will be playing it at my Father's Memorial service in March. Mike's generosity and selflesness is what makes this group special.
Thank-you for allowing me to express my feelings
and loss.

Bob

We are all freinds here and personal stuff happens. nothing to be sorry about.
I truely feel for you.
I lost both my parents to cancer in 2008.
You and your family will be in my prayers.

pez


Joined:
October 2005
Posts: 3961

Location: Utah
Bob, deepest sympathies from my family to yours.

Just today we were talking about my Father in Law, who passed three years ago from complications of Alzheimers. He was a brilliant man with many talents and a strong body that wouldn't quit even when it would have been a blessing. To watch such a man decline mentally and then finally physically was difficult. We had him here with us for the last year and it was a tough but invaluable time for all of us.

At his memorial service his family and friends told stories from throughout his life. I'm sure that he would have wanted us to celebrate as we did, to remember the good things about his life and to not dwell on the difficult parts of his final illness.

I hope you are able to get past these difficult times quickly and can start remembering the good times.