Not really a question. More like a suggestion.
If I may be so bold as to ask for a change to the location of the upper bout strap button. Here's a recent shot of Lita Ford and Patrick Kennison.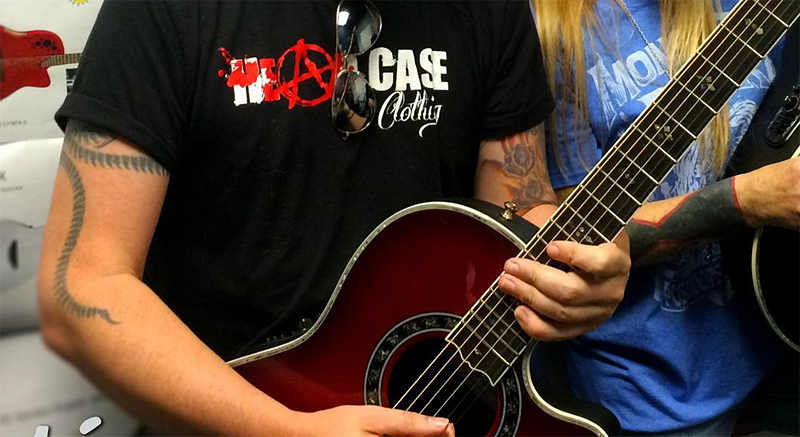 When the strap button is located on the bass bout, the guitar wants to 'roll under' which makes it unstable and forces the fretting hand into an unnatural position, like what can be seen in the Simple Minds Official shot below: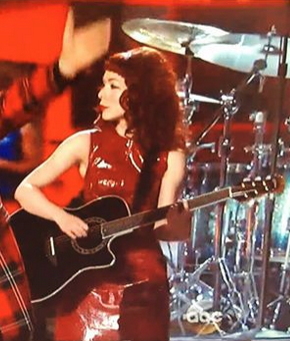 If it is located on the treble bout instead of the bass bout, the guitar is less likely to 'roll under' when played.

The strap button can still be located on the treble bout on the cutaway guitars. Seen below is where I moved it on my Celebrity guitar shortly after I bought it.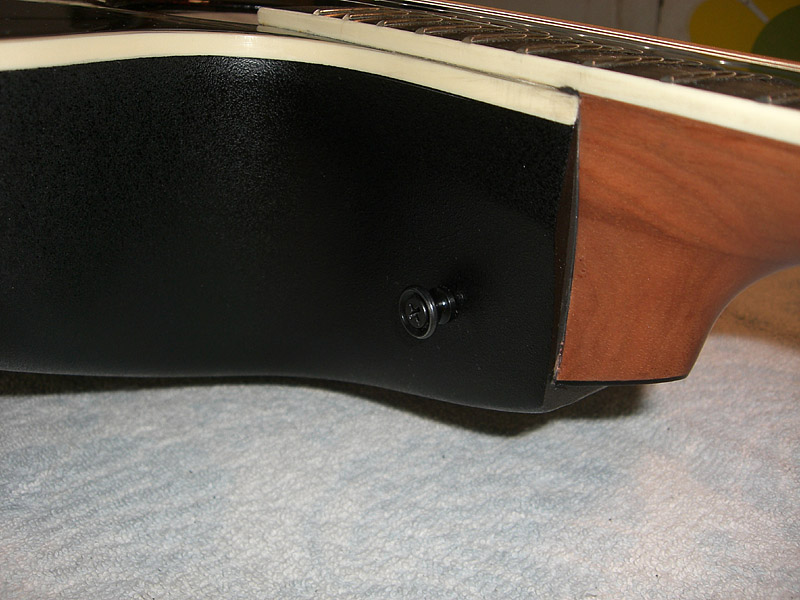 The strap doesn't get in the way even when the guitar is played way up on the neck and the guitar is completely stable.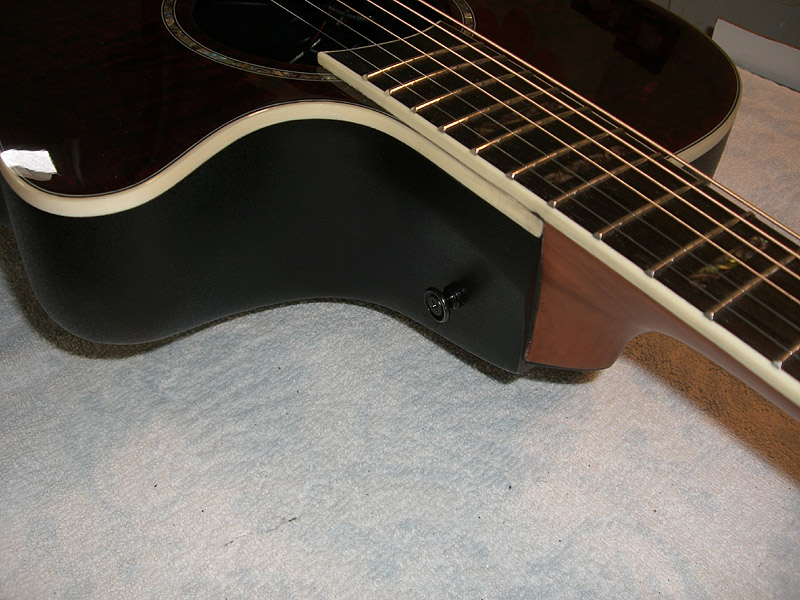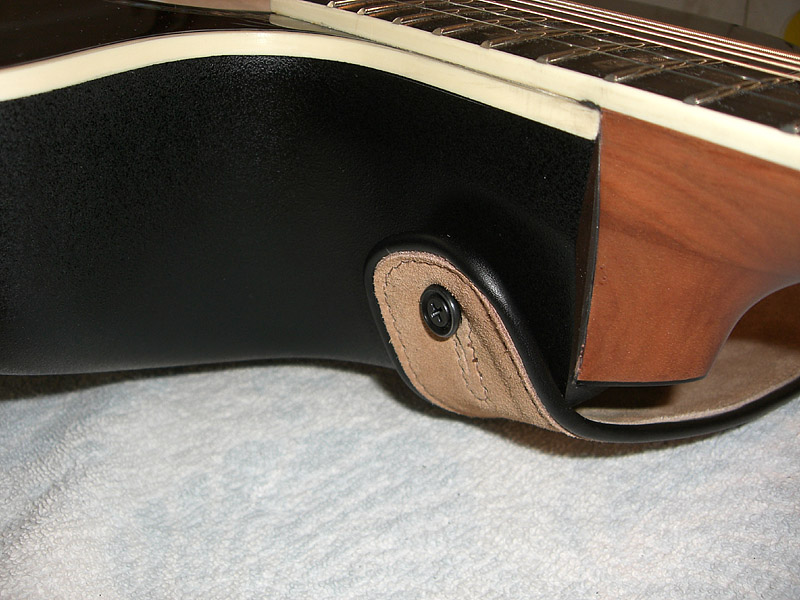 This shot shows the guitar hanging by the strap with no support.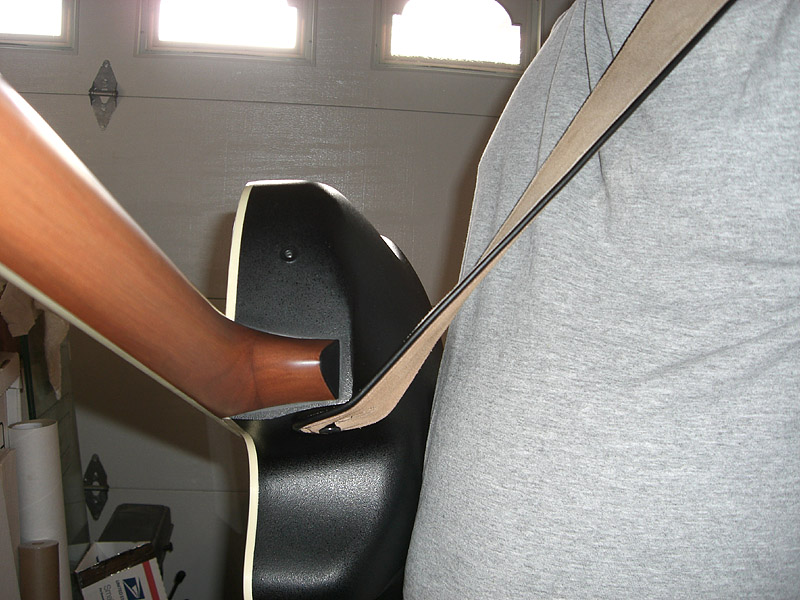 This shot shows how the guitar rests when the full weight of my right arm is resting on it. The guitar is sitting in a natural position with no tendency to 'roll under' and is completely stable when played.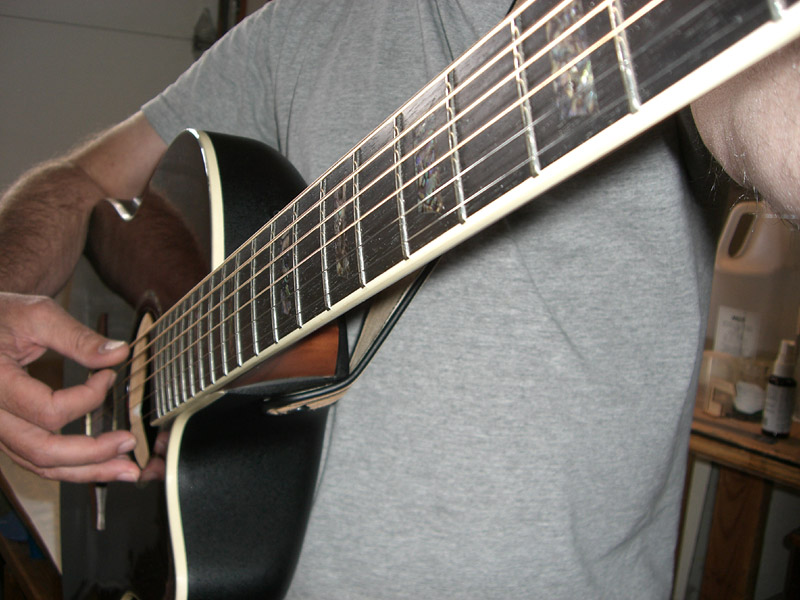 I've since done this on all my cutaway Ovations, including my 2078TX-5, & 1768-7LTD. I also moved the strap button to the treble bout on both of my non-cutaway Custom Legends.